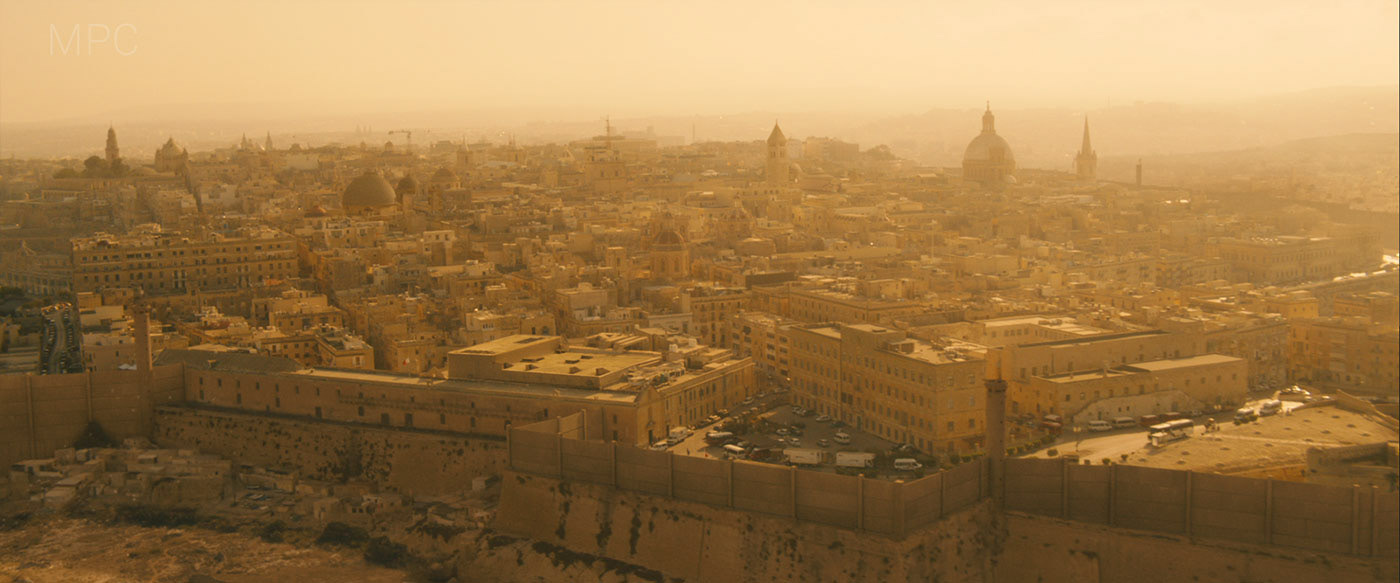 I got the opportunity to lead a team of 5-10 artists in MPC during 2 years to achieve the work on WWZ. We worked on the Israel sequence, the 3rd act with the crash plane and the World Health Organization facility sequences, and the epilogue.
For the Jerusalem sequence, we  built a 70 ft tall wall that was seen in many of the shots. We also created large 2.5d matte paintings of Jerusalem using photos shot on location in Malta.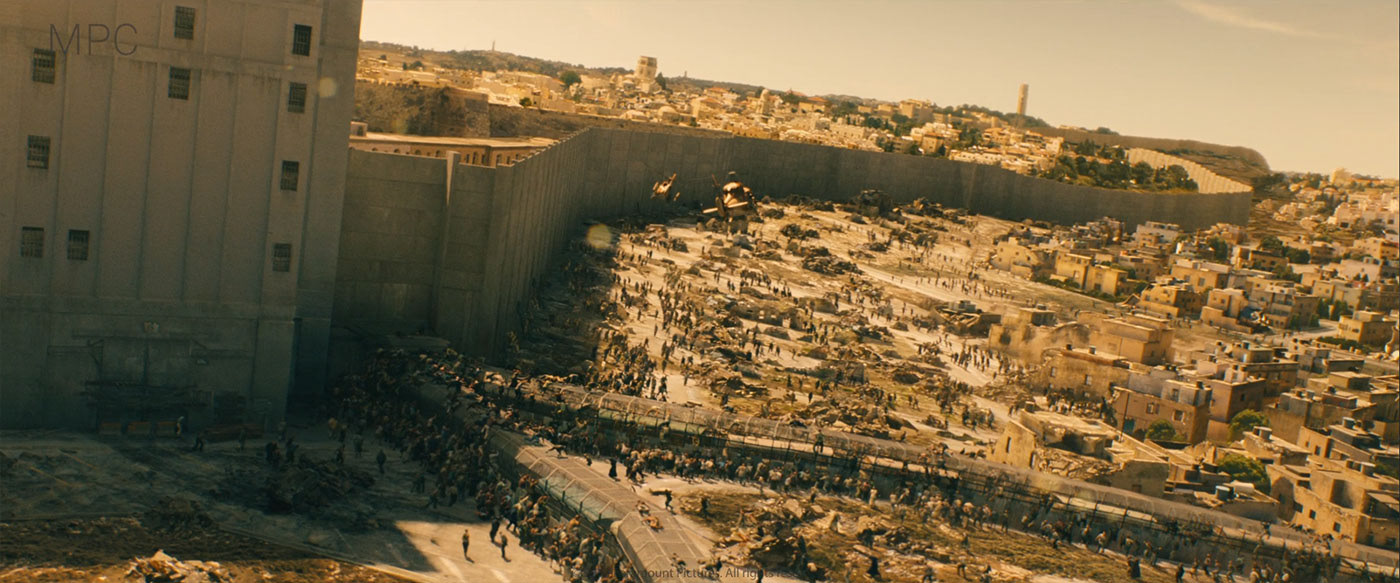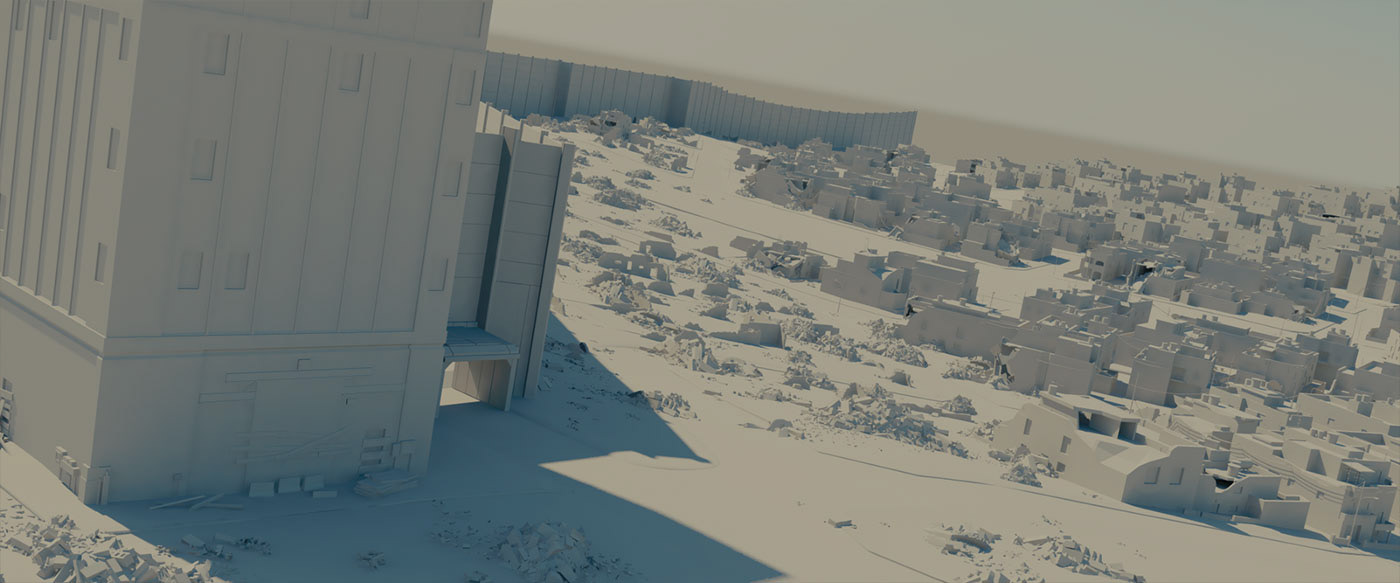 The wall was built using photo references of the original set and concrete panel references. Outside the wall we created a large CG environment with derelict buildings. The surrounding environment was created using stills photography and aerial footage from Malta.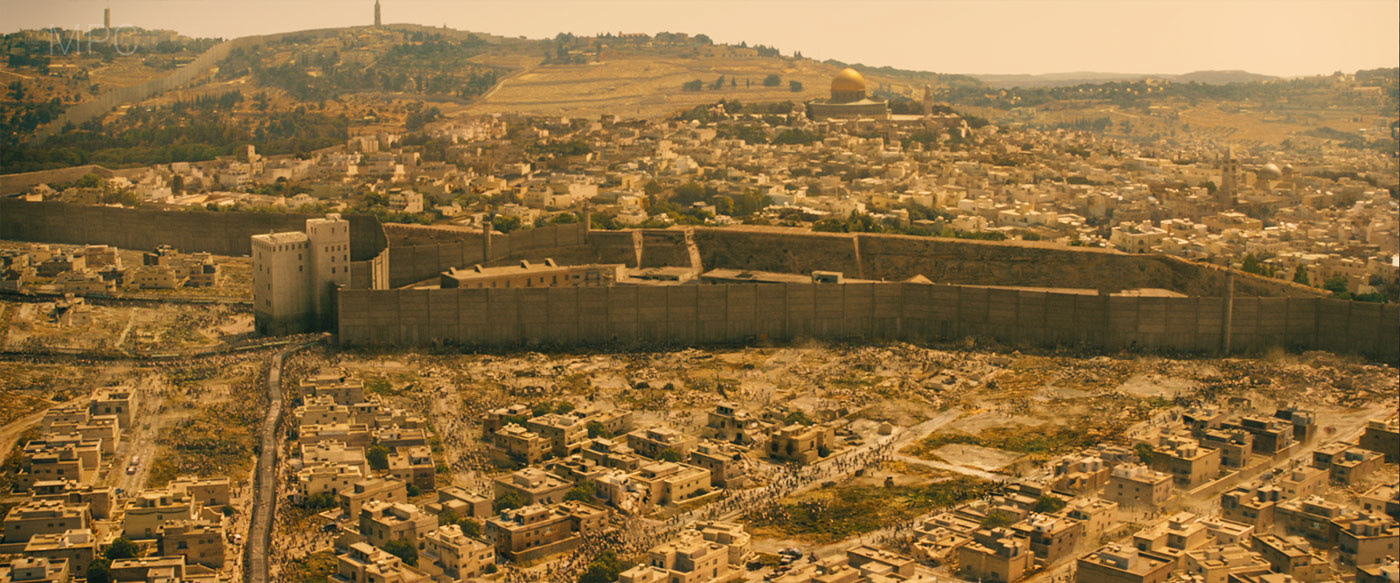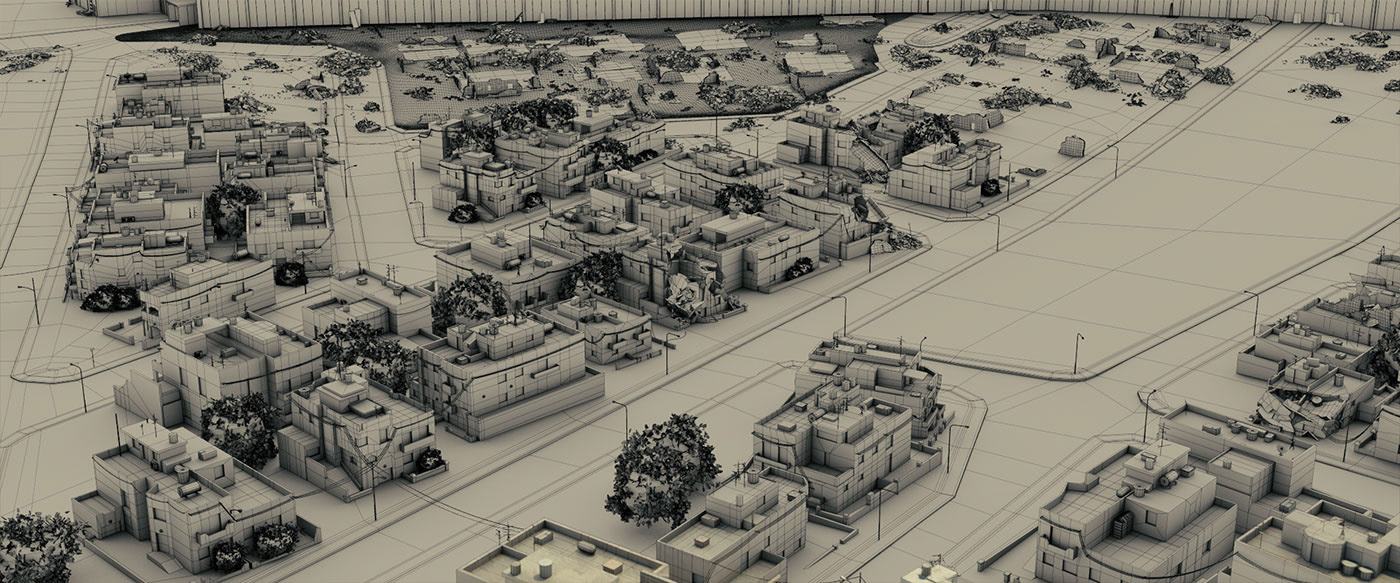 All the airport shots have been shot on the old abandonned Malta airport. We added the Atarot Terminal in DMP. We built the model from photos references of the Malta airport. Then we made a DMP of it on a shot by shot basis, from a basic grey shader render done with mentalRay. On this shot, we shifted the takeoff runway for a composition purpose. Then we added the city of Jerusalem in background with fire and smoke. On the foreground we broke the fences and modified the ground topology on the right screen: all done in DMP with basics geometry for the reprojection process and the crowd interaction.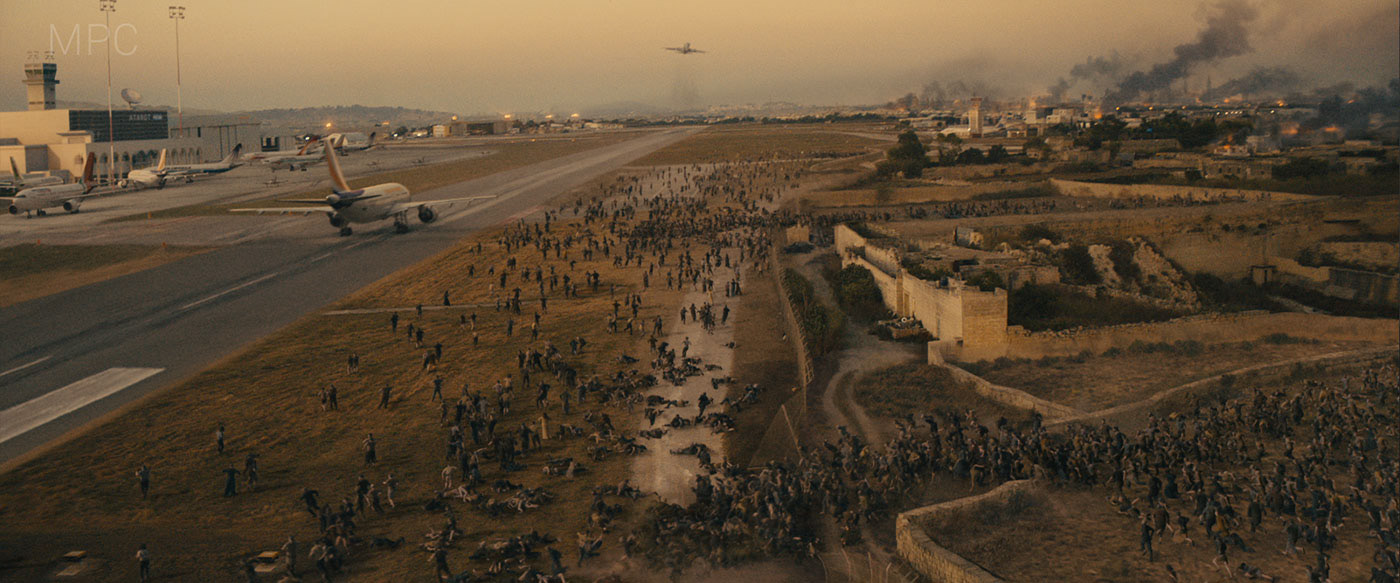 For the helicopter aerial shots of Jerusalem, we worked from plate of Malta and we added Jerusalem buildings in 2.5d.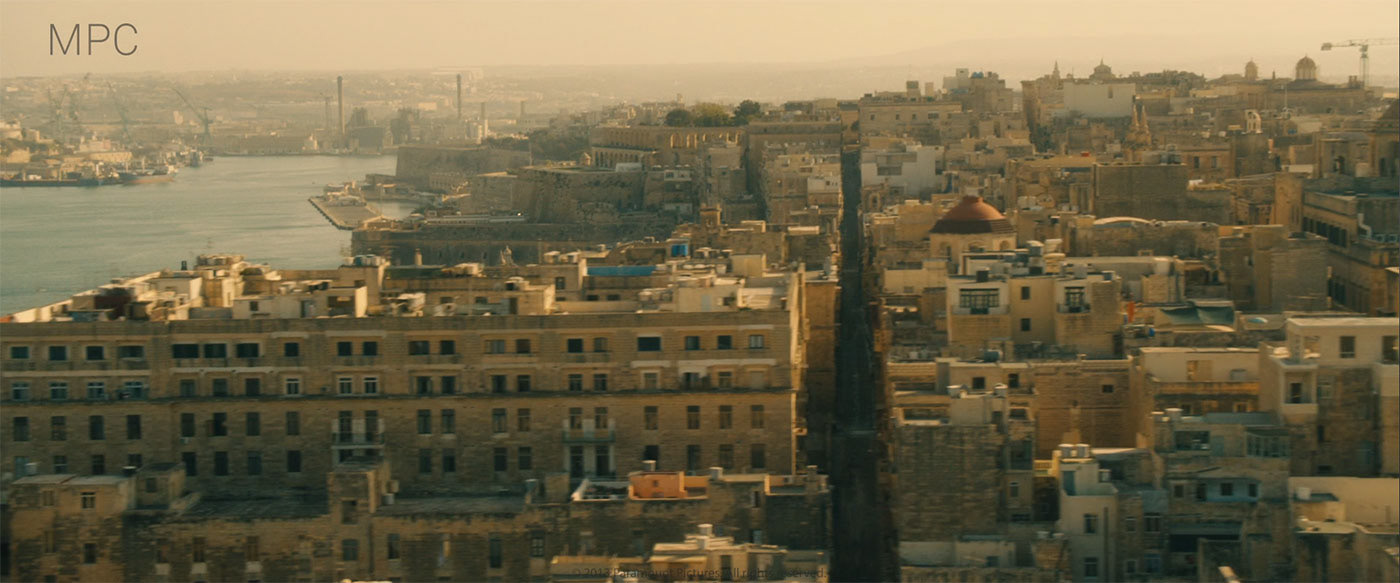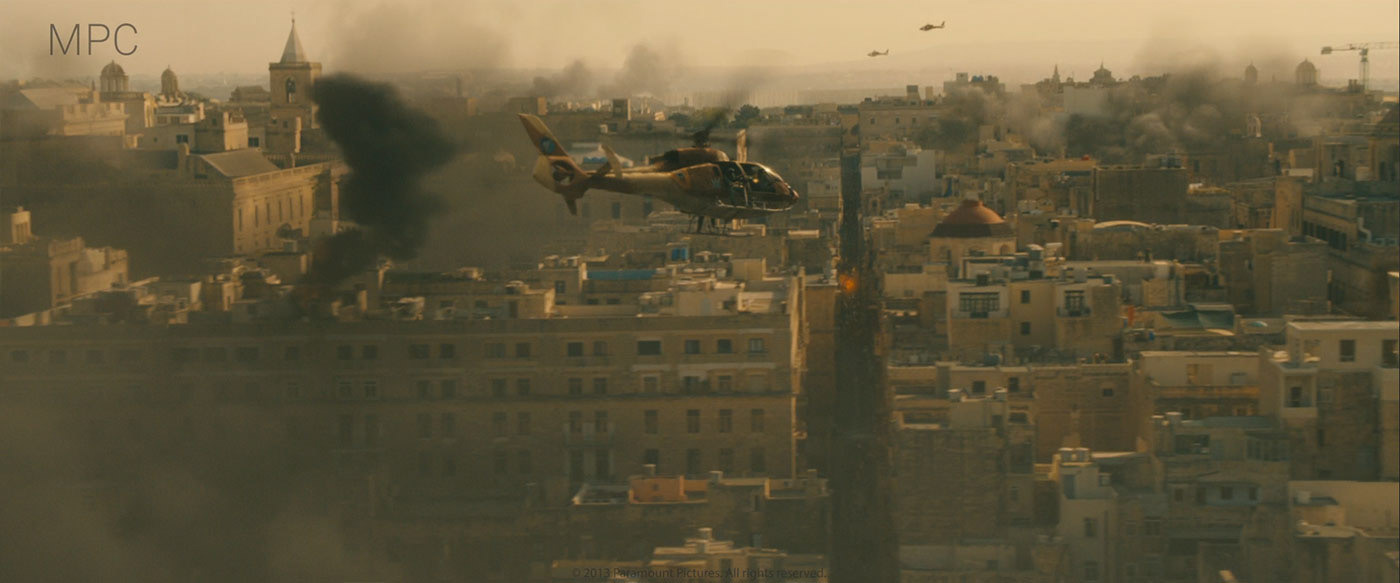 Please have a look to the following video. It is a compilation of shots with their breakdown.